Our hummingbirds returned last Monday, April 13 -- or, at least that is the first time my husband noticed one. (I was out of town and he doesn't watch as closely as I would!) Now we have four and at least one of them is a female! There is a lot of chirping and penduluming going on around here! By summer's end, we will have 25 or 30 of them, all of the ruby throated variety. Thus it begins - the purchasing of a five-pound bag of sugar each week! I think this year may be a banner year for them, since the female is earlier than usual!
Our neighbors have a few hummingbirds, but not like we do. We aren't sure why we are so blessed. Perhaps it is the many rose of sharon bushes that we have around the house, or the huge trumpet vine, which they love. The former owner of our home (we bought it in 2004) planted lots of flowers they like all around the house, so perhaps they remember that. I do plant some, but I'm not as "green thumbish" at planting flowers as he was! We just hope they keep on coming, year after year!
Here are a few pictures from years gone by: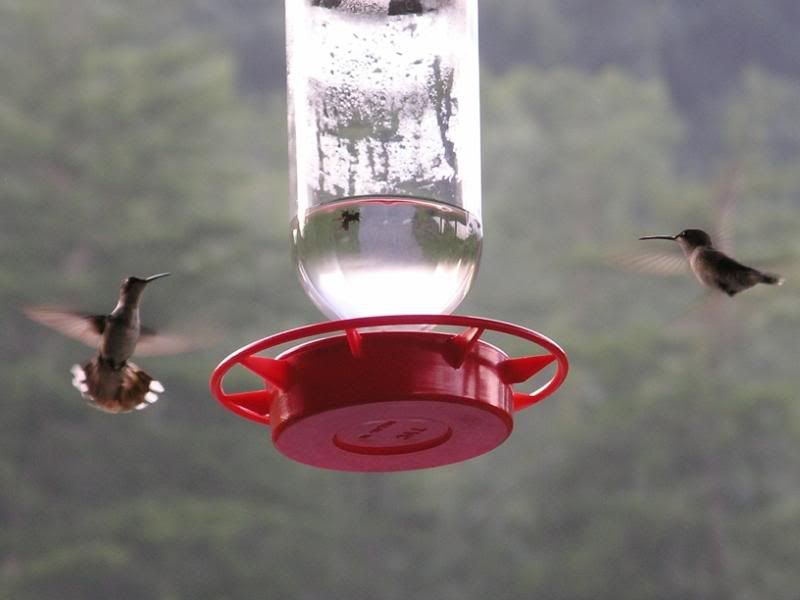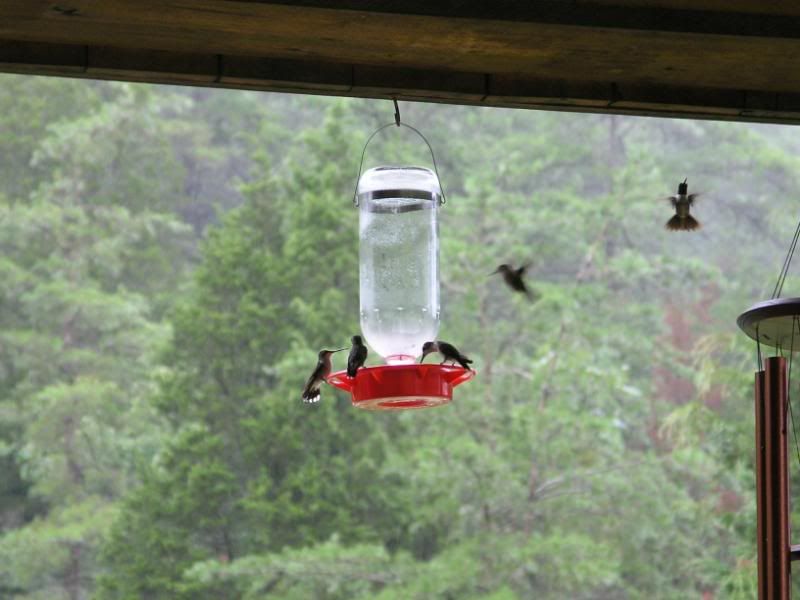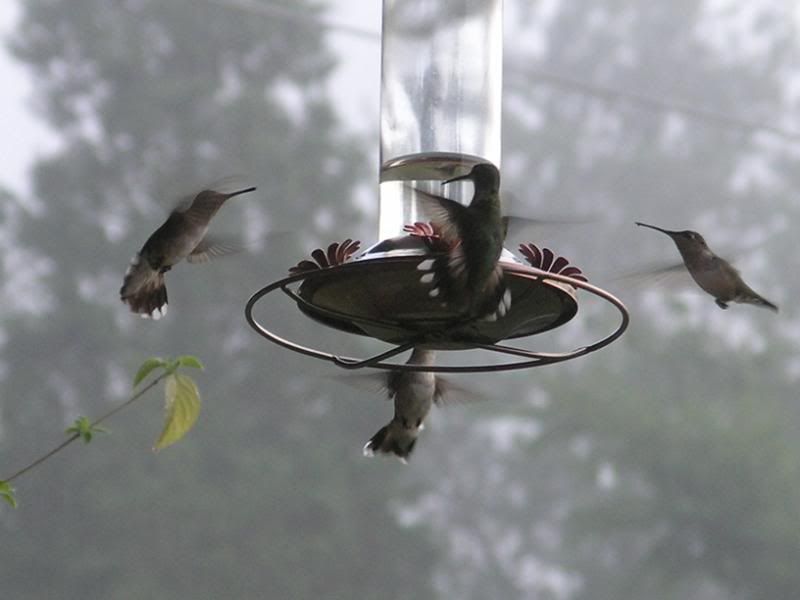 In the Fall of 2005 we had a rufous hummingbird come through and stay until mid-November. Members of the Hummer/Bird Study Group, Inc. (www.hummingbirdsplus.org) traveled from Alabama to our place in hopes of banding it, but as luck would have it, the rufous had moved on by the time they arrived.