(PS - I have no idea why that blank box above is in this posting!)
Once in awhile I get lucky and get some fairly interesting pictures.
Here is the bluebird flying into his house. If you click on the picture, you can see him better.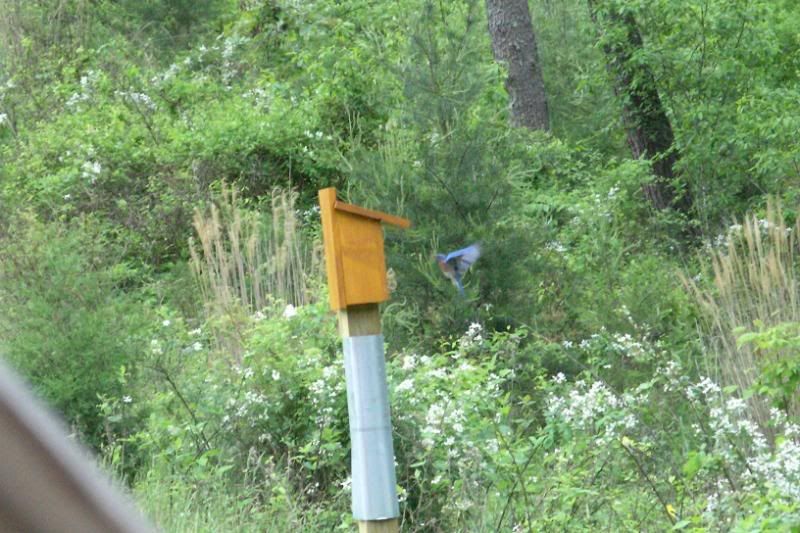 Angel Kitty doesn't like her picture taken and usually turns her head away, but here she was rolling around in the gravel and didn't notice that I was pursuing her with the camera until it was too late!
Last year this cardinal hammered at our truck, so we had to cover it. This year it is the same problem. We assume he has a nest nearby.