I won this wonderful book in a caption contest on the Nature Knitter blog. Thank you, Ruthie!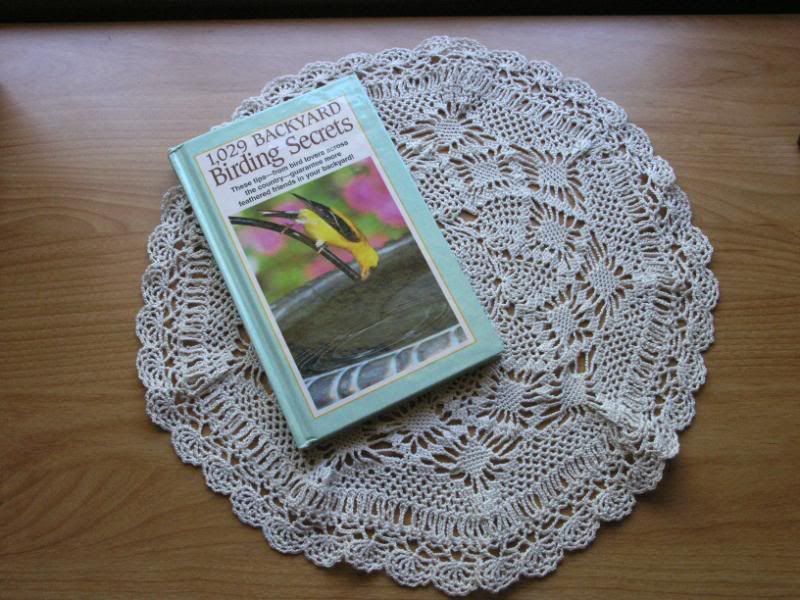 This book contains a lot of great information for attracting birds to your property such as what flowers to plant for specific birds, and other ideas such as for keeping bees away from the hummingbird feeder, rub a little bit of cooking oil around each of the feeding ports. I'll definitely try that one!
Stop over and visit the
Nature Knitter
blog. There are loads of interesting bird stories and information, and awesome pictures!