Two days ago Doug and I took our bicycles to Guest River Gorge Trail, in the Jefferson National Forest, near Coeburn, Virginia. It was a perfect day weather-wise, and we wanted to take our bikes somewhere other than just our lane where we usually ride. The scenic, 5.8-mile long Guest River Gorge Trail follows the path of the old Southern railway.
As you travel down the trail, you can view small waterfalls and rock cliffs on your left . . .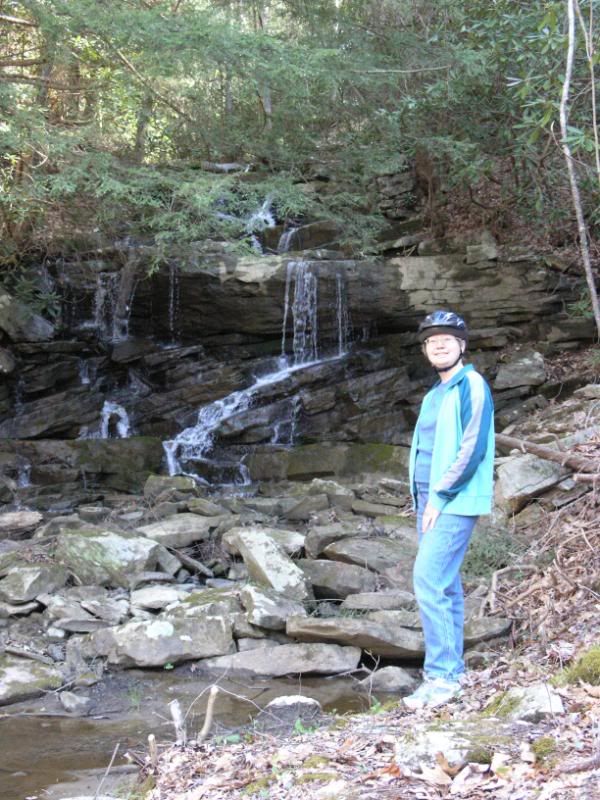 and the Guest River on your right.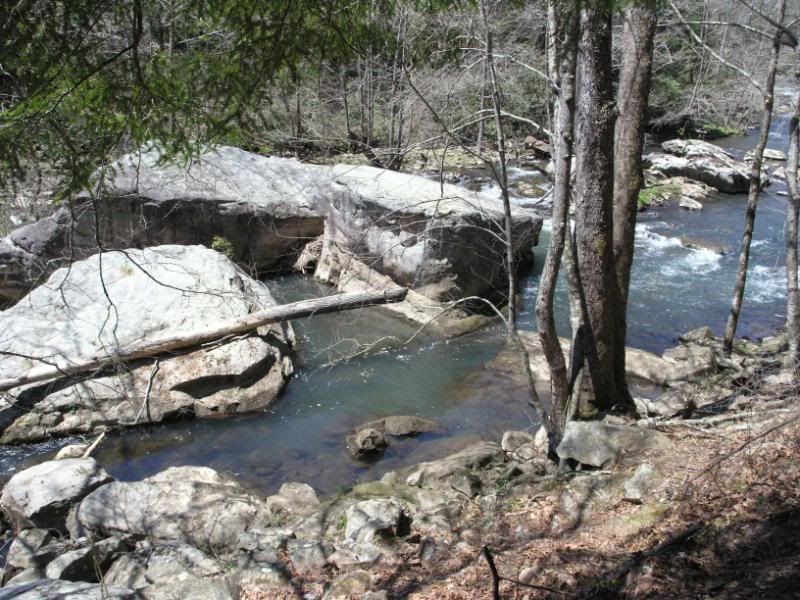 Along the way, there were adjustments to be made.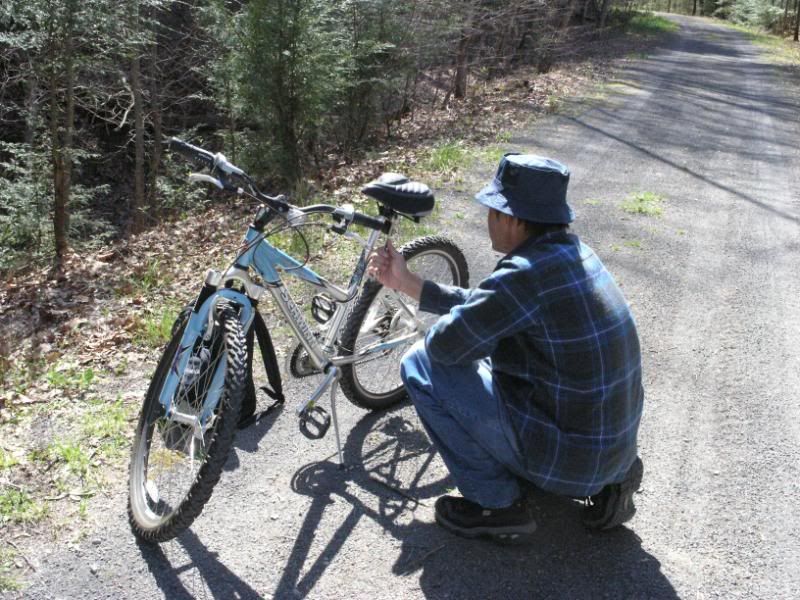 Don't make fun of my "turtle head" helmet!


I'm so prone to falling that I felt more comfortable wearing protection. In fact, I DID fall - one time when I was
dismounting!
Thank goodness the bike was not moving, but I sure did! I lay on the bridge, my bike on top of me, and laughed at myself. (no picture of

that

here!)
Look at the house up on the cliff in the next picture. Can you imagine living there? What a gorgeous view those folks have!! I'm sure they are used to people taking pictures of their lovely abode. We never noticed it before, but we visited the trail in the summer when the leaves were on the trees.
We did a "self portrait," which is mostly a silhouette of us. There were few people on the trail that day so we had nobody to ask to take our picture for us.
The trail ends at a bridge over the Guest River.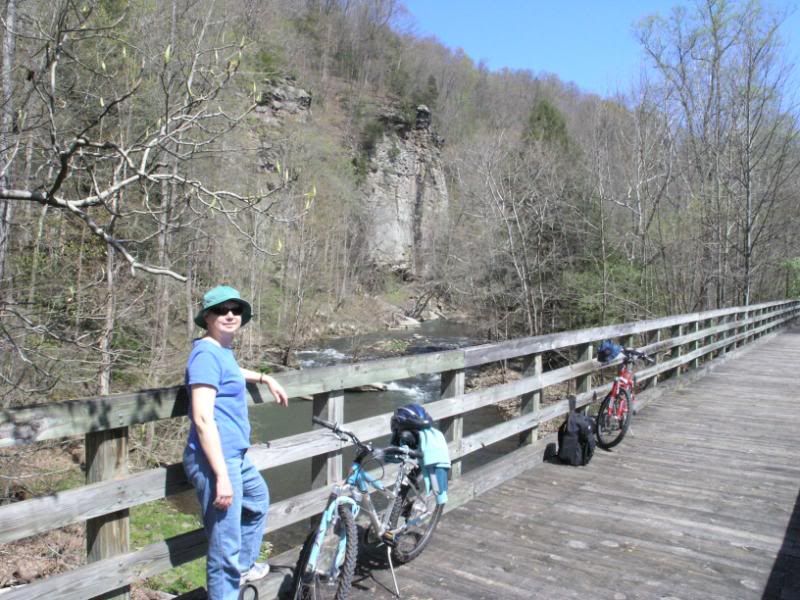 When we were all done, our legs felt like lead and spaghetti at the same time! We decided that we deserved a treat, so we stopped at the newly renovated Red Stone Drive-In, located outside of the Natural Tunnel State Park in Duffield, Virginia, and enjoyed a meal, followed by sundaes! Thus I replaced all of the calories that I burned on the bike ride!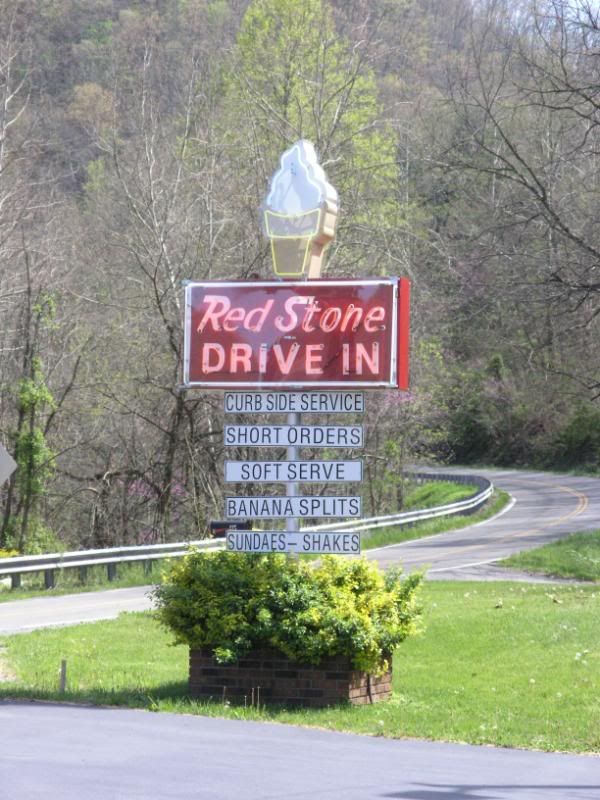 We plan to take another bicycle ride at a park in the near future; BUT - we will make sure that the trail is nice and level! No more uphills for us!