Last evening my husband called me to the kitchen window - come quick! I was amazed to see a hawk on the driveway tearing apart its prey. I felt bad for the dove - but I realize that the hawk has to eat. Far better that a hungry hawk get it rather than a domestic cat or dog, who would usually only kill it for "fun"! I believe this is a sharp-shinned hawk. We watched him for a few minutes, and then he flew with his dinner to a nearby tree.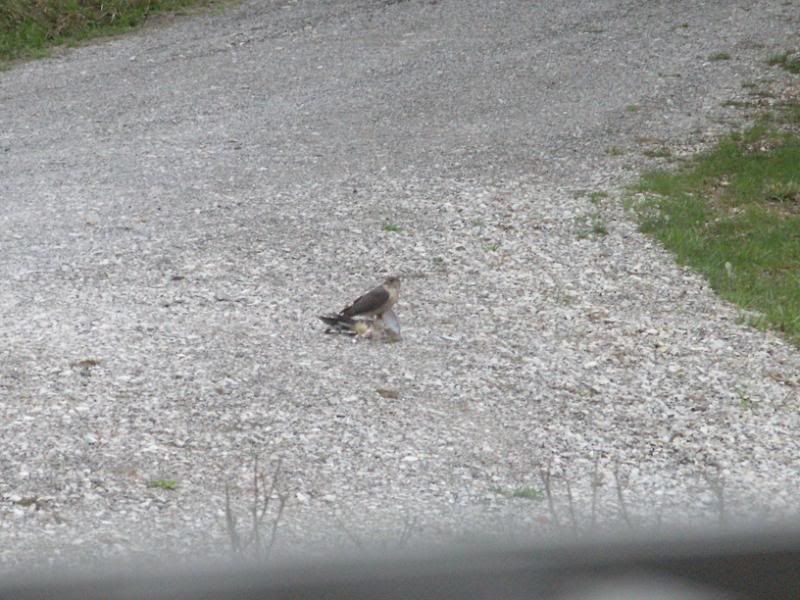 A few days ago five turkeys - four males and one female - came around to the pasture. (No hunting is permitted on our property. It is turkey hunting season here in TN, but those that squat on our land are safe!) It was obvious they were all vying for the female's attention, and four of them looked on enviously while one guy strutted his stuff!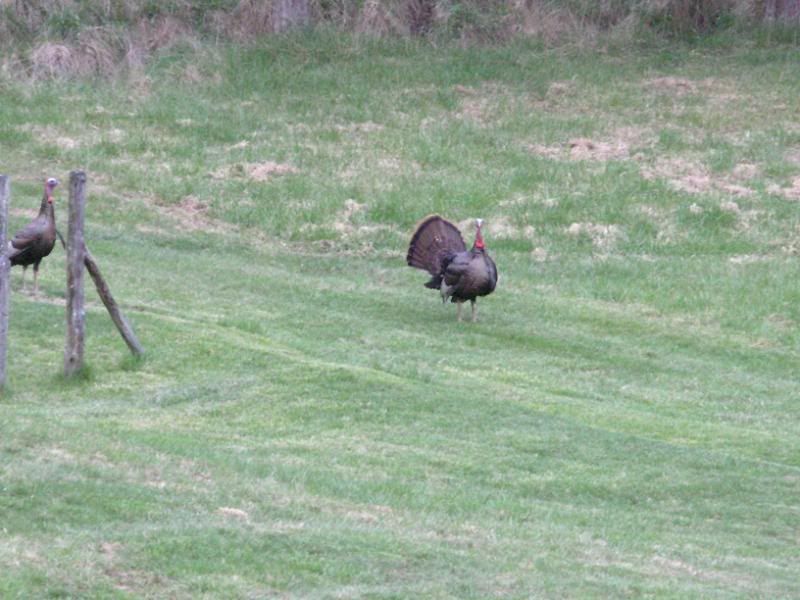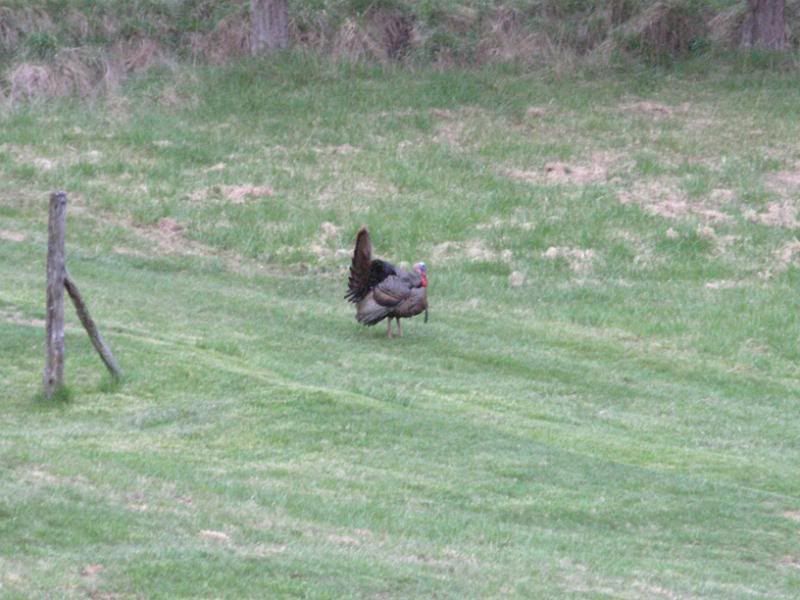 A friend made us two new birdhouses. My husband put one up fairly close to the house and I had my doubts about anything using it. Well, thankfully I was proven wrong several days ago when the chickadees took it over. Then, a few days later, the bluebirds decided that they wanted it. It was fun to watch the battle of wills between them, but in the end the bluebirds drove the chickadees away. These pictures aren't that great; it was a foggy morning when I took them. Look closely and you can see one bluebird on top of the house and two chickadees in the bushes to the right of the birdhouse. The chickadees are planning their next move, but the bluebirds are confident that by the end of the day, they'll win, and they did. Soon we watched them bringing grasses in to build their nest.