We moved to our home here in Tennessee in 2004, and we have been talking about visiting the Smokies ever since. We are only two hours' drive away! We finally did it. Knowing that we wanted to beat the tourist season, last week we took a couple of days' mini-vacation and drove to the Smokies.
We stayed overnight in Gatlinburg, then ventured out during the day to the park, where we did lots of hiking. We took a 3-mile hike (round trip) back to Laural Falls the evening that we arrived.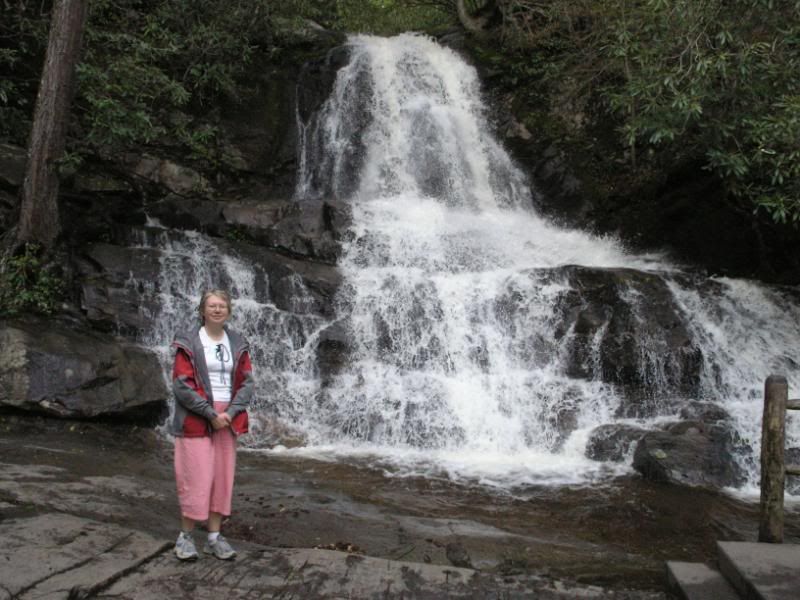 Me at Laural Falls


The falls were beautiful and on our drive back, I spotted a black bear not far into the woods on the side of the road. We turned around and went back. It was a mama bear with her cub in the tree above her. It would have been a perfect photo opportunity, but as luck would have it, my camera was in the trunk and when other people noticed and stopped, the bear got nervous and moved farther back into the woods, leaving her cub safe up in the tree. Lesson learned: when traveling in the Smokies, always have your camera at hand! You just never know when a photo opportunity will present itself.
On Thursday we visited Cades Cove. What a beautiful area nestled among the mountains!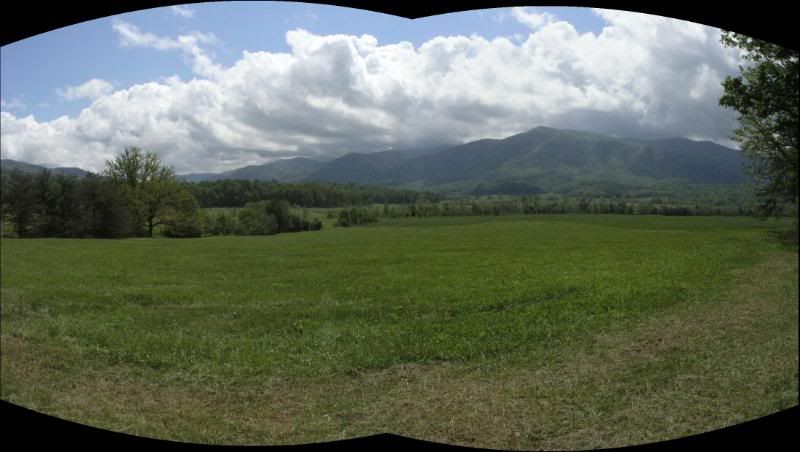 Panoramic view taken at Cades Cove.
Me at Cades Cove


What is Cades Cove
? It is a relatively flat valley between the mountains and ridges of the Smokies. It started with a handful of families in 1821 and was accessible only via indian trails. By 1850, this farming community had grown to 132 families. Some of the original log homes still stand, as well as churches, to include a Primitive Baptist Church that was established in 1827. Today a part of the Great Smoky Mountain National Park, the cove has trails for hiking, and the narrow one-way paved road that loops the cove is excellent for bicyclists. Those not inclined to enjoy the sports opportunities the Cove offers can take the auto tour and visit each of the 18 sites
.
There's something for everyone to enjoy!
We took a 5-mile hike (round trip) back to Abrams Falls in Cades Cove.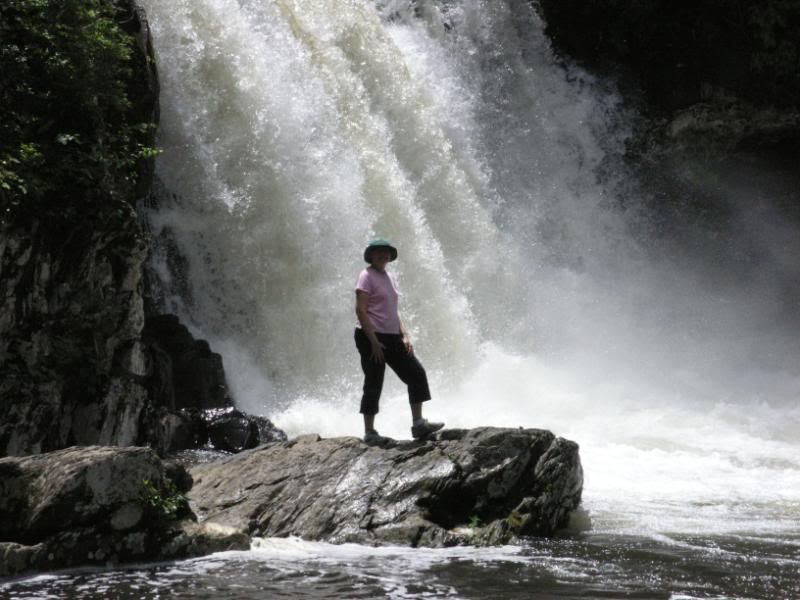 Me at Abrams Falls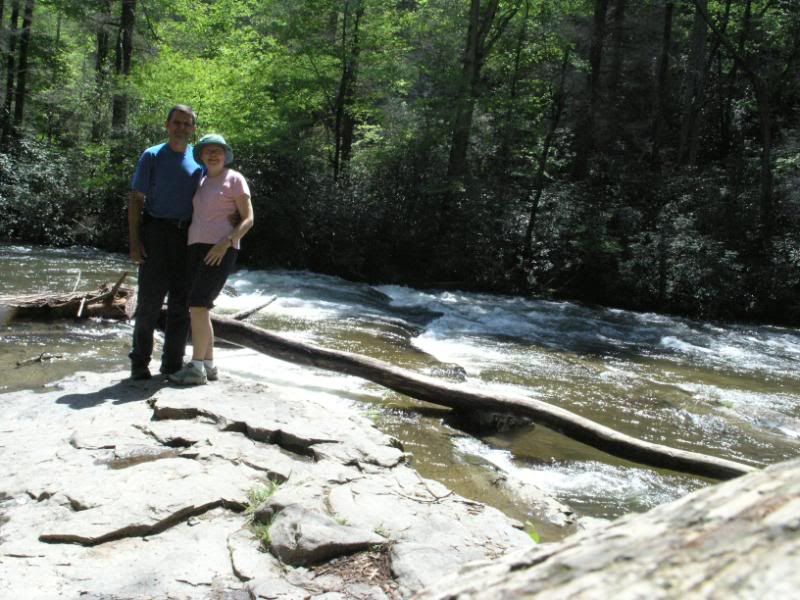 Doug & I along the trail back from Abrams Falls
.
We found a log that made a perfect "tripod" that we used to take a picture using the camera's timer.
Cades Cove has a large population of black bear, as does the entire park (two for every square mile!) We saw six of them as we were driving out of the Cove; three in one field and three in another, but they were too far away for my camera to take decent pictures.
I'll have more pictures of our mini-vacation in a later post!