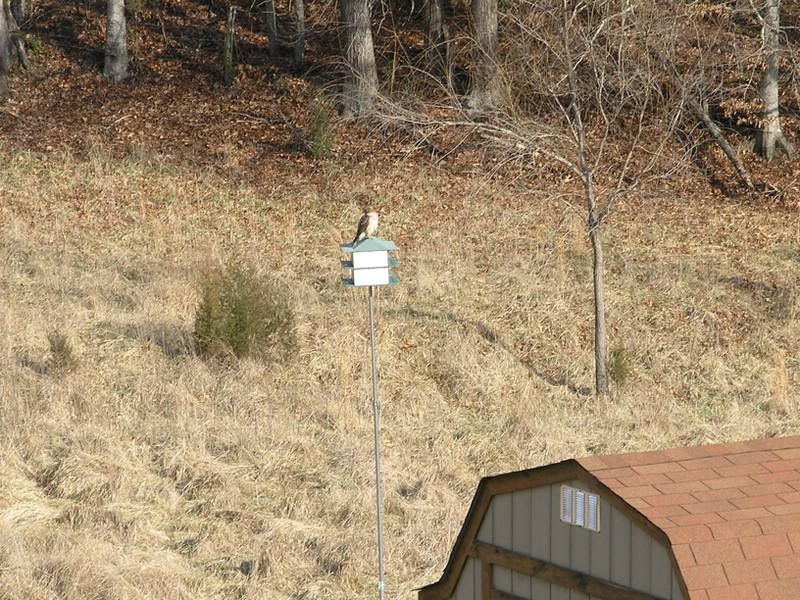 What a gorgeous day! A day that feels like spring in the air! A day to be outside doing things! Wash the vehicles! Paint those new bluebird houses our friend gave us! Repot some houseplants in the potting shed! Such a nice break from the freezing temps we've had for the past few weeks. Just three days ago it was 10 degrees in the morning. This morning it was 42, and now it is 65.


I appreciate this warm weather, but -- it isn't natural. This is a symptom of global warming - the extremes in temperatures, the chaotic shift in weather patterns across the country. Yet, I will enjoy this warm weather while it lasts.
A hawk has been spending a lot of time on top of our martin house for the past month or so. It makes a great vantage point from which he can easily spot prey scurrying around on the ground below.


These aren't the greatest pics, but thought I'd take a break from my writing and put them on my blog. I have discovered that pictures upload quicker on photo bucket than they do on here, so I upload them to photo bucket and then simply copy and past the direct link.