What a busy summer it has been! With all of the gardening, freezing and canning the garden produce, sewing (I'm learning to machine quilt), having the grandchildren for a week, and other activities, I have been neglecting my blogging.


Our local bunnies tease Angel Kitty when we tie her out on her line. They run all around her, just out of her reach, and even jump right over her as they play tag with each other. Perhaps they are hoping she'll join in! One evening I had my camera ready and caught a few shots of the encounter.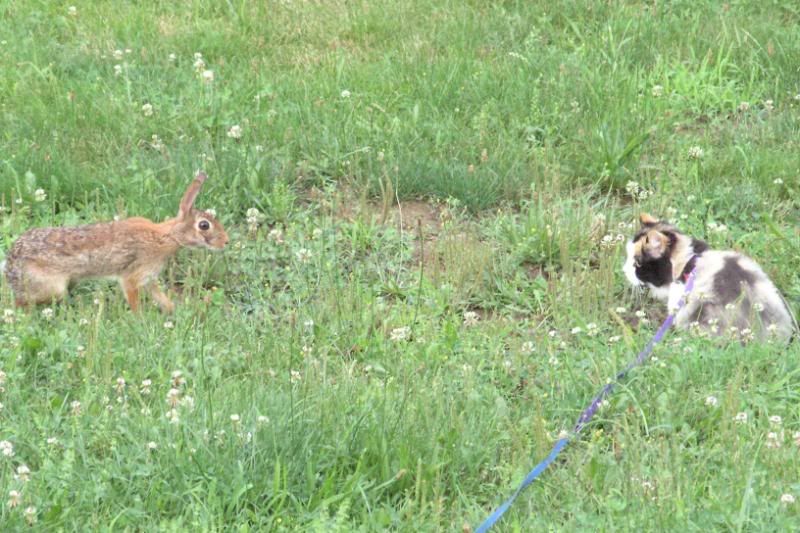 And this guy looks at me as if to say - "What?? I didn't do nothing!"